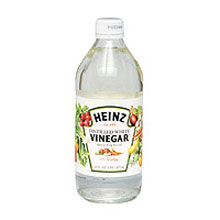 Vinegar
Matthew 27:34
They gave him vinegar to drink
mingled with gall: and when he had tasted thereof, he would not drink.
The Desire of Ages PG 746
In another prophecy the Saviour declared,
"Reproach hath broken My heart; and I am full of heaviness: and I looked for some to take pity, but there was none; and for comforters, but I found none. They gave Me also gall for My meat; and in My thirst they gave Me vinegar to drink." Ps. 69:20, 21. To those who suffered death by the cross, it was permitted to give a stupefying potion, to deaden the sense of pain. This was offered to Jesus; but when He had tasted it, He refused it. He would receive nothing that could becloud His mind. His faith must keep fast hold upon God. This was His only strength. To becloud His senses would give Satan an advantage.
----------------------------------------------------------------------------------
Manuscript Releases
Volume Two PG 143
The salads are prepared with oil and vinegar, fermentation takes place in the stomach, and the food does not digest, but decays or putrefies. As a consequence the blood is not nourished, but becomes filled with impurities, and liver and kidney difficulty appear. Heart disturbances, inflammation, and many evils are the result of such kind of treatment, and not only are the bodies affected, but the morals, the religious life, are affected.
---------------------------------------------
Counsels on Diet and Foods
PG 484
A Battle Against the Vinegar Habit
I have just read your letter. You seem to have an earnest desire to work out your salvation with fear and trembling. I encourage you to do this. I counsel you to discard everything that would cause you to do halfway work in seeking the kingdom of God and his righteousness. Put away every indulgence that would hinder you in the work of overcoming. Ask for the prayers of those who can comprehend your need of help.