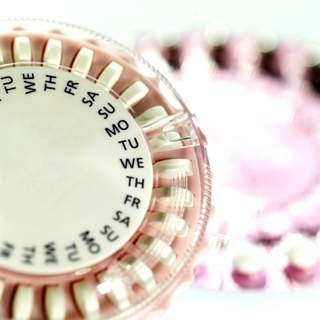 Little Pill,



Big Consequences
"Combined hormonal contraceptives — most birth control pills, the patches, and the rings — are associated with an increased risk of deep vein thrombosis," emphasized Andra James, MD, an obstetrician/gynecologist and professor of obstetrics and gynecology at the University of Virginia School of Medicine in Charlottesville. Estrogen appears to be the primary connection between birth control pills and DVT. "If you use combined birth control pills, your risk is two to six times higher than if you don't," she said.
All birth control pills elevate a woman's DVT risk and some formulations carry greater risk than others, concluded a review of data from 26 clinical studies, published in the March 2014 issue of Cochrane Database of Systematic Reviews.
Birth control pills raise a woman's risk of getting the blood clots of deep vein thrombosis.
In fact, the risk from birth control pills could be quite a bit higher. Women using birth control pills could have up to eight times the risk for DVT, according to data in "The Surgeon General's Call to Action to Prevent Deep Vein Thrombosis and Pulmonary Embolism."