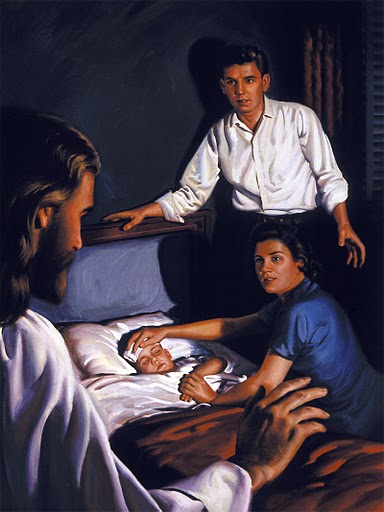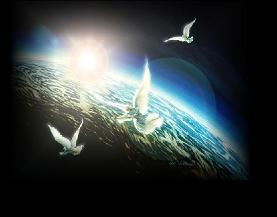 Come Home To Health
All of us are at sometime having
some kind of health problems.
Some are more difficult to solve
than others. The devil takes
advantage of our ignorance and
neglect of how we treat ourselves.
We find ourselves doing things
contrary to the plan of God.
Sometimes the Lord allows us to
have problems of different sorts
to test us to see if we will turn
our mind to Him.
The will of the Lord is for us to
prosper and be in health. And
of the Israelites He said if they
obeyed God they would not have
the diseases that the Egyptians
were so commonly having trouble
with. We know we have an enemy
who is presenting to the world the
wrong things to eat for a healthy
body.
The Gospel of the Three Angels
of Revelation 14 is what is to be
given to the world. Part of this
good news is the topic of health.
We are to obey the laws of health
so we can have the Holy Spirit
dwell in us. Our Body becomes
the Temple of God when we are
obeying the Word He has spoken
for us to live according to. Of
course if we are not obeying the
Bible, then we are the temple of
the devil, because there are only
two ways to go, good or bad.
The promises given to Israel are
for us just as much now as in
Ancient times for God never
changes. A lot of times we bring
sickness upon ourselves by wrong
habits, but if we decide to obey,
God will do wonderful things for
us even if it is not full restoration,
we will know and see the blessings
of obedience.
2 Timothy 2:12
"If we suffer, we shall also reign
with him: if we deny him, he also
will deny us:......"
Romans 8:17
"And if children, then heirs;
heirs of God, and joint-heirs
with Christ; if so be that we
suffer with him, that we may
be also glorified together."
3 John 1:2
"Beloved, I wish above all things
that thou mayest prosper and be in
health, even as thy soul prospereth."
Exodus 15:26
"And said, If thou wilt diligently
hearken to the voice of the LORD
thy God, and wilt do that which is
right in his sight, and wilt give ear
to his commandments, and keep all
his statutes, I will put none of these
diseases upon thee, which I have
brought upon the Egyptians: for
I am the LORD that healeth thee."
1 Corinthians 6:19,20
"What? know ye not that your
body is the temple of the Holy
Ghost which is in you, which
ye have of God, and ye are
not your own?
For ye are bought with a price:
therefore glorify God in your body,
and in your spirit, which are God's."
1 Corinthians 3:17
"If any man defile the temple of
God, him shall God destroy; for
the temple of God is holy, which
temple ye are."
2 Corinthians 6:16
"And what agreement hath the
temple of God with idols? for
ye are the temple of the living
God; as God hath said, I will
dwell in them, and walk in them;
and I will be their God, and they
shall be my people."
1 Corinthians 3:16
"Know ye not that ye are the
temple of God, and that the
Spirit of God dwelleth in you?"




Joyce Weber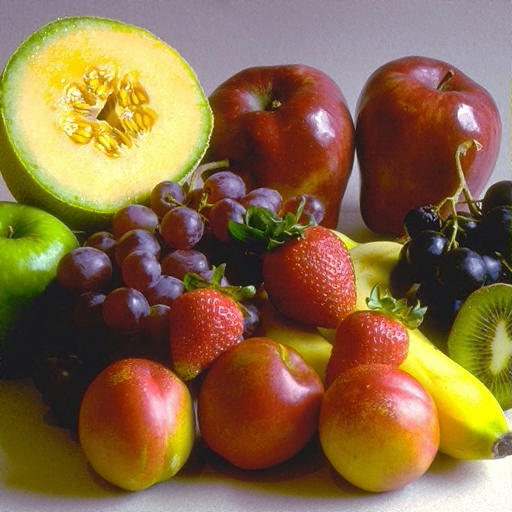 sites
Beauty Of Jesus

Wars
http://warsbenottroubled.yolasite.com
The Carpenter
http://thecarpenter.yolasite.com
Contact
Joyce Weber
PHONE- 1 604 869 5440
Box 1081
360 Ferry Landing Place

Hope,
British Columbia
Canada
VOX 1L0
e-mail
midnightcry1844@uniserve.com